Experience and engineering ability separate Walz & Krenzer from most other suppliers of watertight doors. Since patenting sliding electro-hydraulic sideports in 1953, we have been a leading U.S. supplier of cargo handling doors. The more complex the requirements, the more you need our expertise.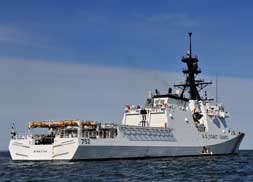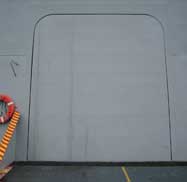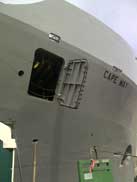 Sideport Doors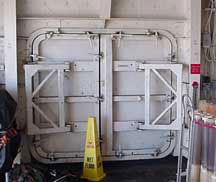 Since patenting rolling electro-hydraulic sideports in 1953, Walz & Krenzer has established a long and successful tradition of supplying superior quality sideports. Offering competitive pricing and fast delivery, WK sideports represent the most fully engineered, best built, and durable product available. Rolling, hinged inboard or outboard, double panel, hinged down to form a ramp, and other designs are available.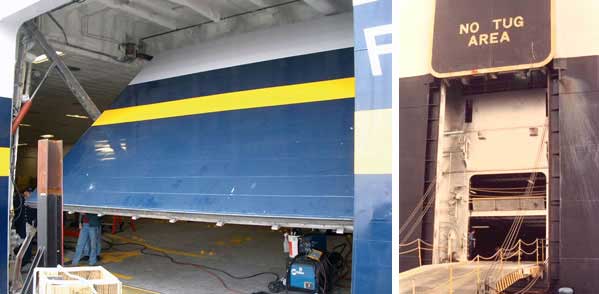 Stern & Bow Doors
Stern Doors
Hinged: horizontal or vertical, vertical or rotating, hinged down to form a ramp
Sliding: horizontal or vertical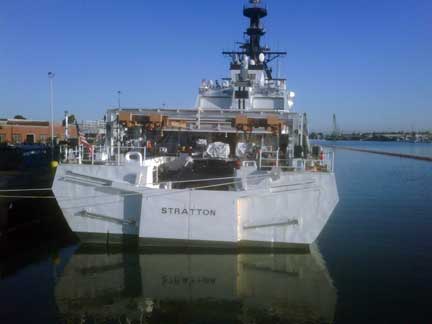 Bow Doors
Outer Doors: clamshell or visor
Inner Doors: vertically hinged, horizontally hinged, hinged down to form a ramp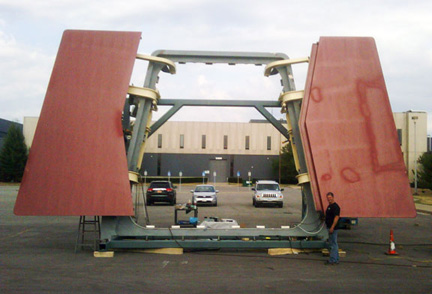 Conveyor Doors
Designed and patented by Walz & Krenzer in the 1960's, the conveyor belt watertight bulkhead door uses simple pneumatic and hydraulic operation, incorporating a unique rotating section between the upper trough belt and the return belt. This ensures generous vertical and side clearance, thereby eliminating belt and sealing gasket damage. Custom designed for each application, these doors assure watertight integrity for subdivision bulkheads.
Our design features automatically actuated, self-aligning plugs to accommodate belt drift and assures positive sealing. These doors, proven through decades of satisfactory service, are available for belt widths up to 120″.

Movable Deck Sections
Although capable, WK has deliberately stayed out of the large deck section field, preferring to specialize in the design and manufacture of moderate to small size deck sections, many of which require unique hydraulic operating systems. Deck sections for both cargo and passenger decks are available in either hinged, vertical lift, or folding design.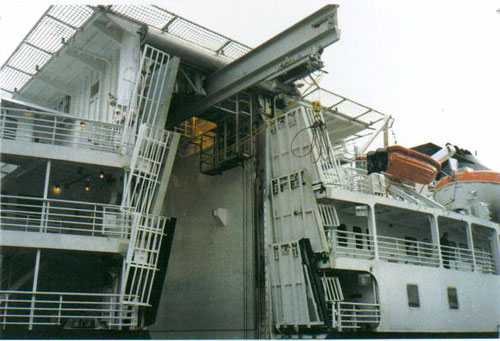 Bulkhead Doors
Bulkhead doors, both weathertight and watertight, are generally larger than personnel doors, and most often require power operation. They are available in single or multiple panel configurations depending on the size of the opening and space constraints. The doors can be either horizontally or vertically hinged or sliding (to the side, up, or down). Options include thermal, sound, and fire insulation.